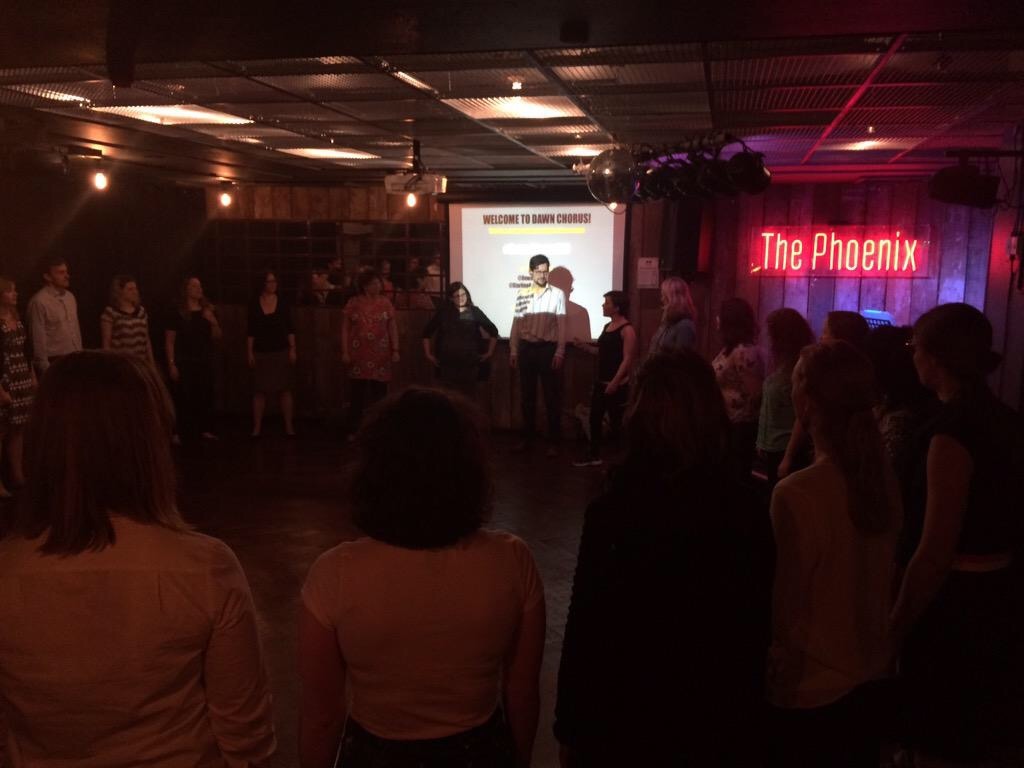 As the autumn draws nearer and halloween and even Christmas paraphernalia start appearing in the shops, the mornings get harder and harder to face. We think we've found a solution though, in the shape of a morning choir of sorts - Dawn Chorus.
Dawn Chorus was born in June, a collaboration with rock heroes Rockaoke at the brilliant central London venue The Phoenix Cavendish Square. And the interactive morning singing sessions are back, starting again on Tuesday 22nd September at 7.30am. The best way to banish the blues? Belt out a rock anthem with a group of likeminded commuters. Never have you needed caffeine less than after a morning spent singing, so we hope you will set the alarm and join us for the most energising morning you can experience in London!
"The best feel-good-singalonga-wake-up you'll ever have!"
"I'm able to go caffeine free for the rest of the day!"
"I feel more awake and energised and in a great mood!"
To book Dawn Chorus, email Anna and Emily at info@starlingarts.com or just turn up!
7.30am - 8.30am Phoenix Cavendish Square For five weeks, from Tuesday September 22nd
£9 drop in rate // £7 when paying for the five week session in full