Since touring to Paris in 2016 with great success, we were keen to fly our starlings (a little bit) south for winter this year. After polling our singers, the medieval town of Ghent in Belgium was chosen as the destination for our 2018 trip and, having just returned from three jam-packed days of singing, shopping and sight-seeing, we're brimming with even more love for our community than ever!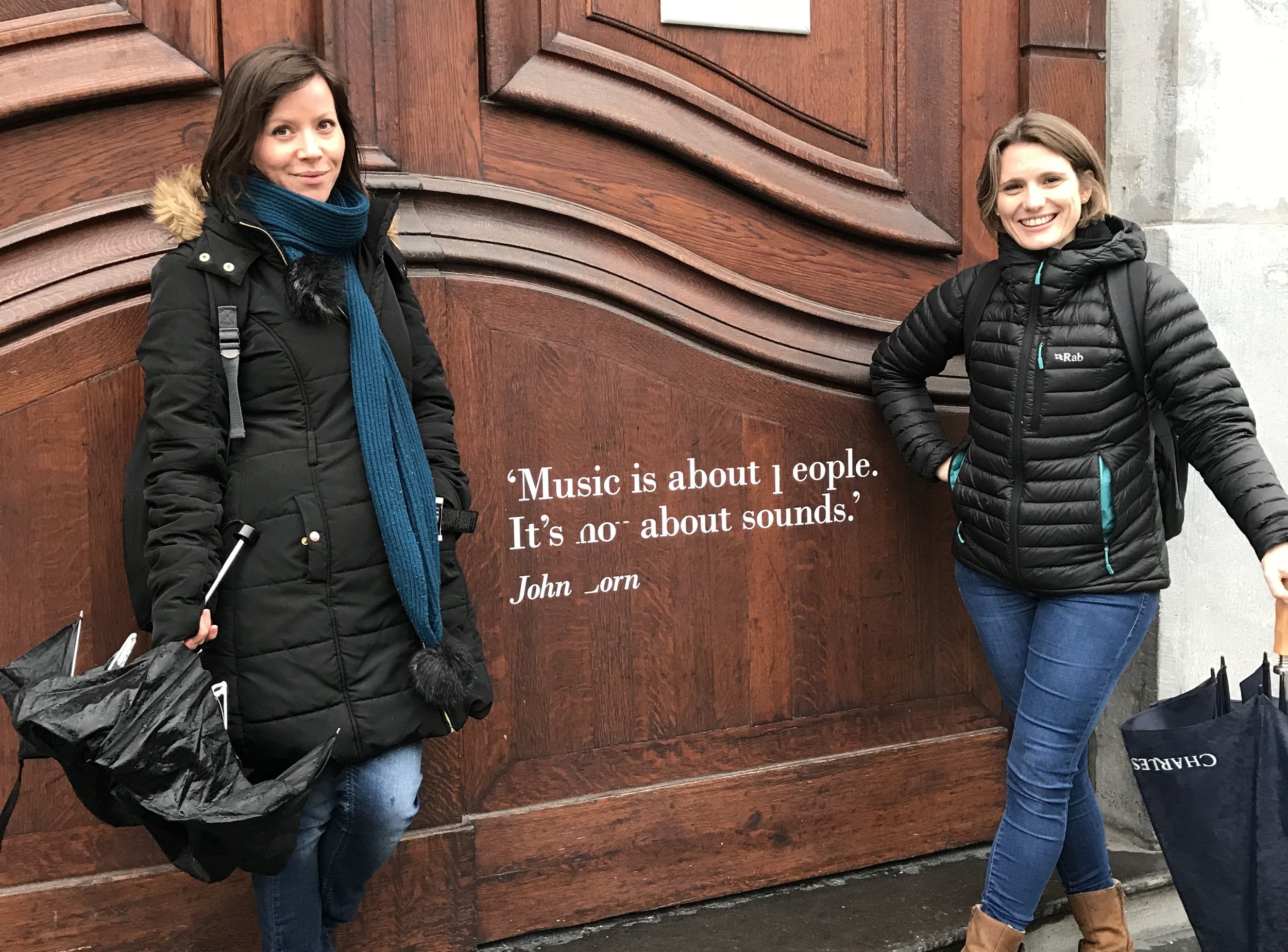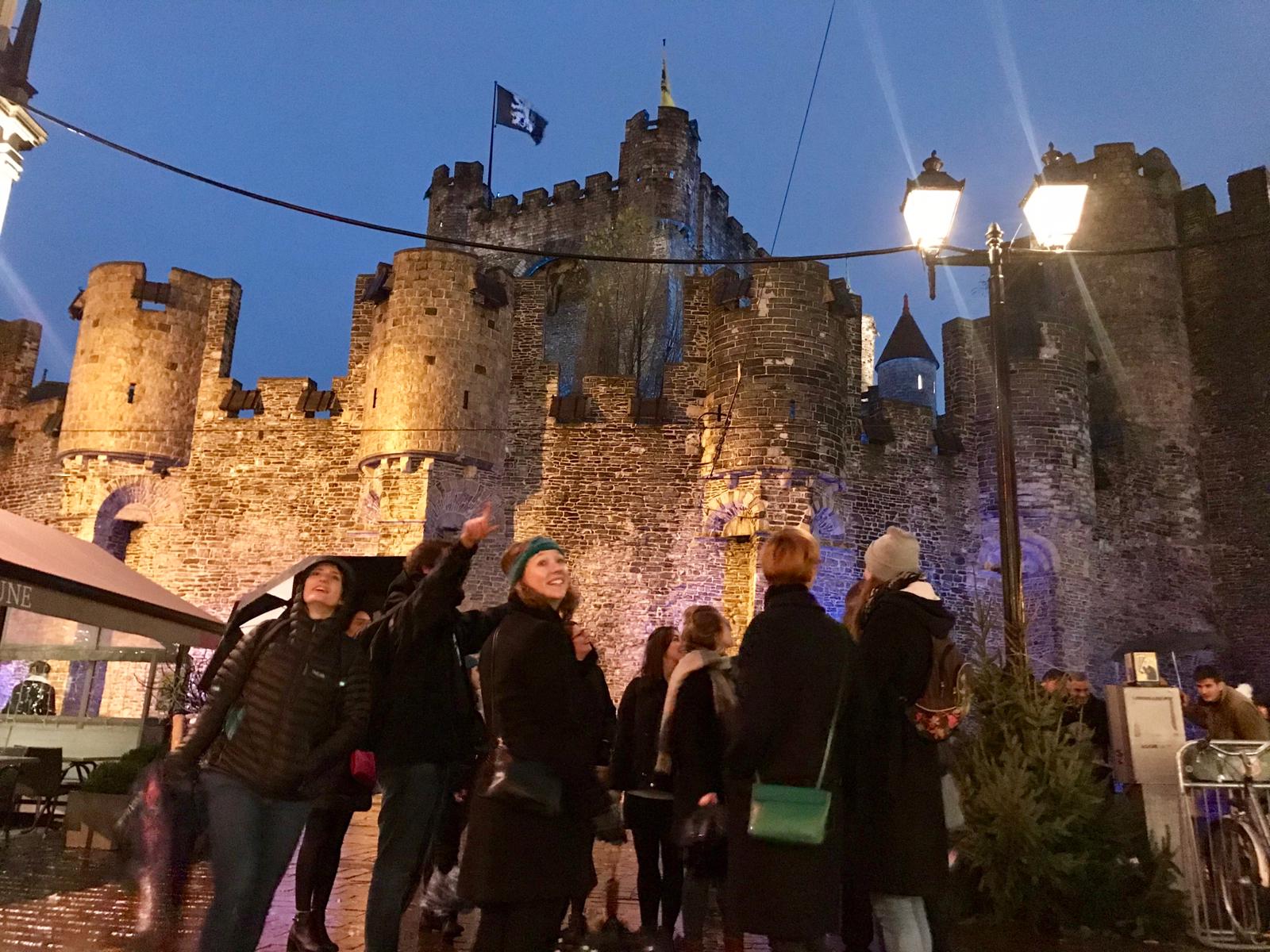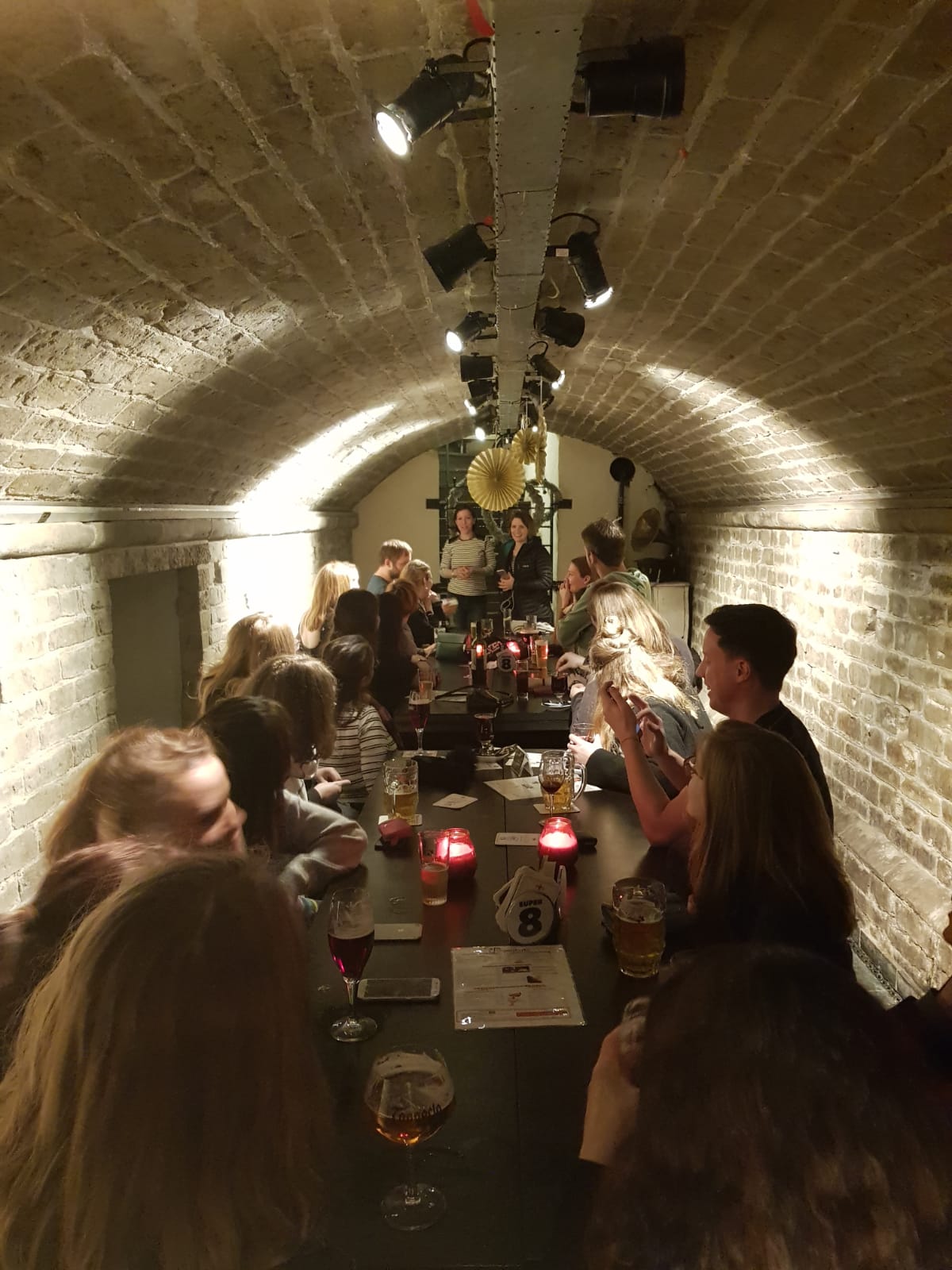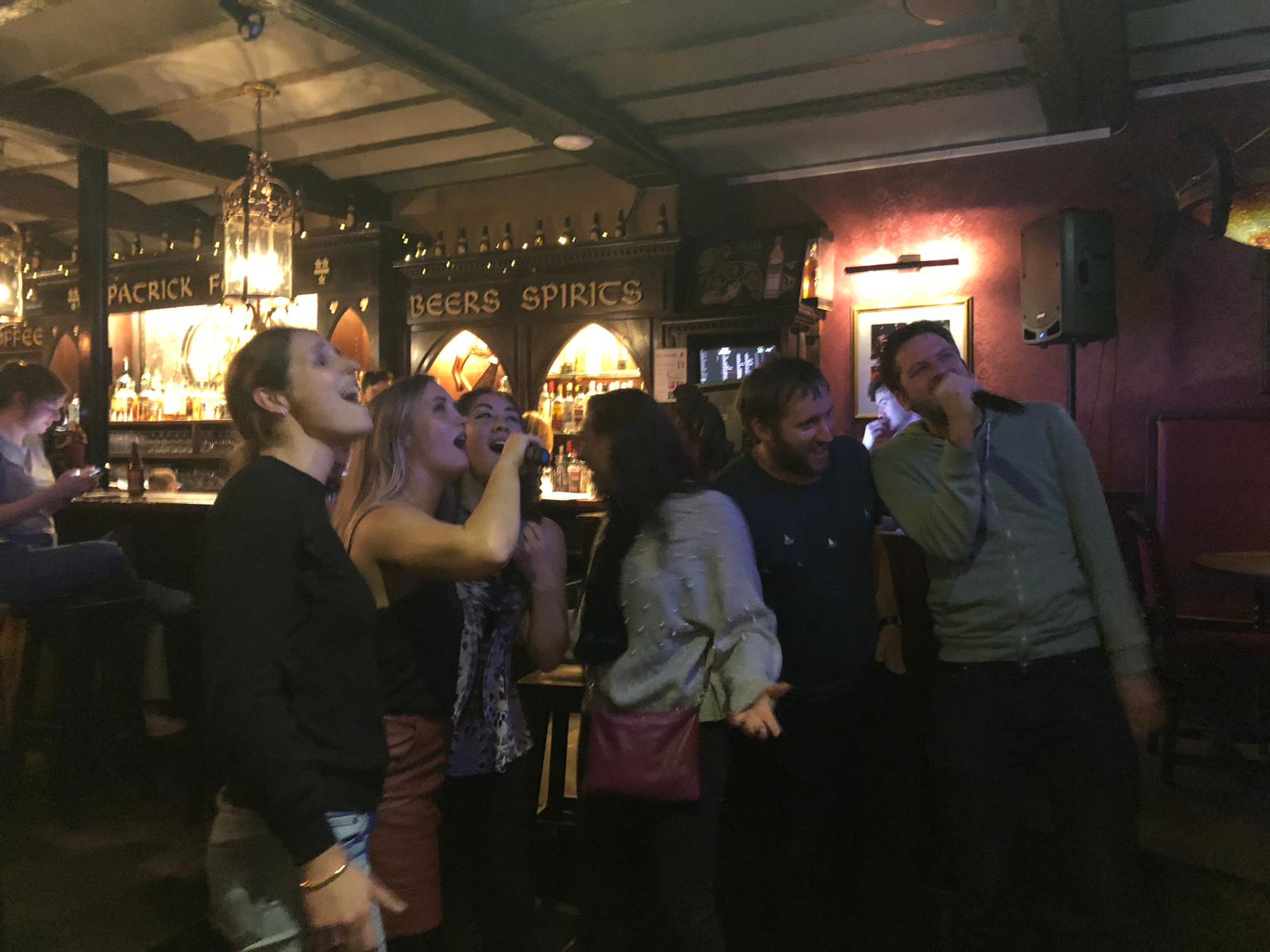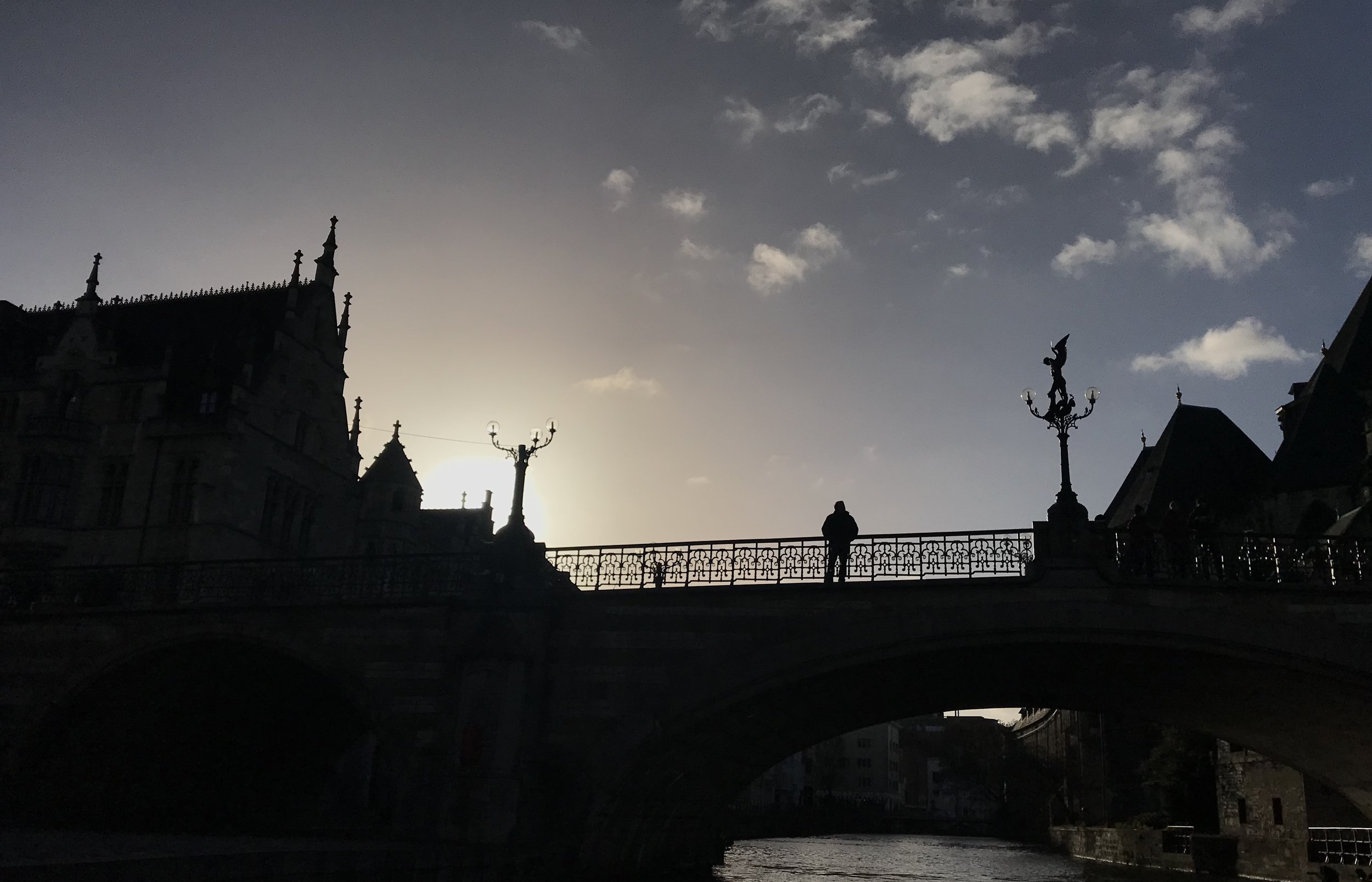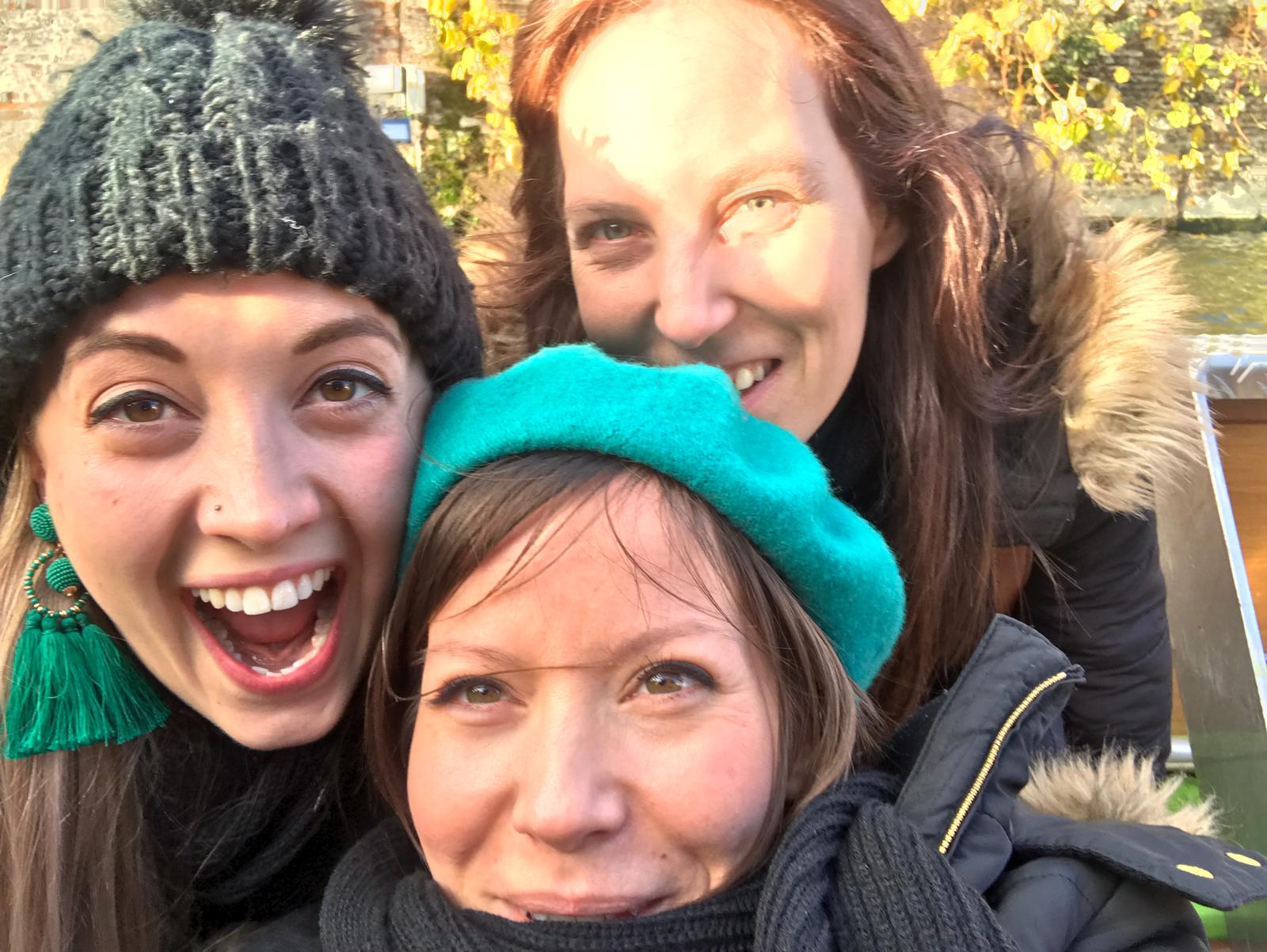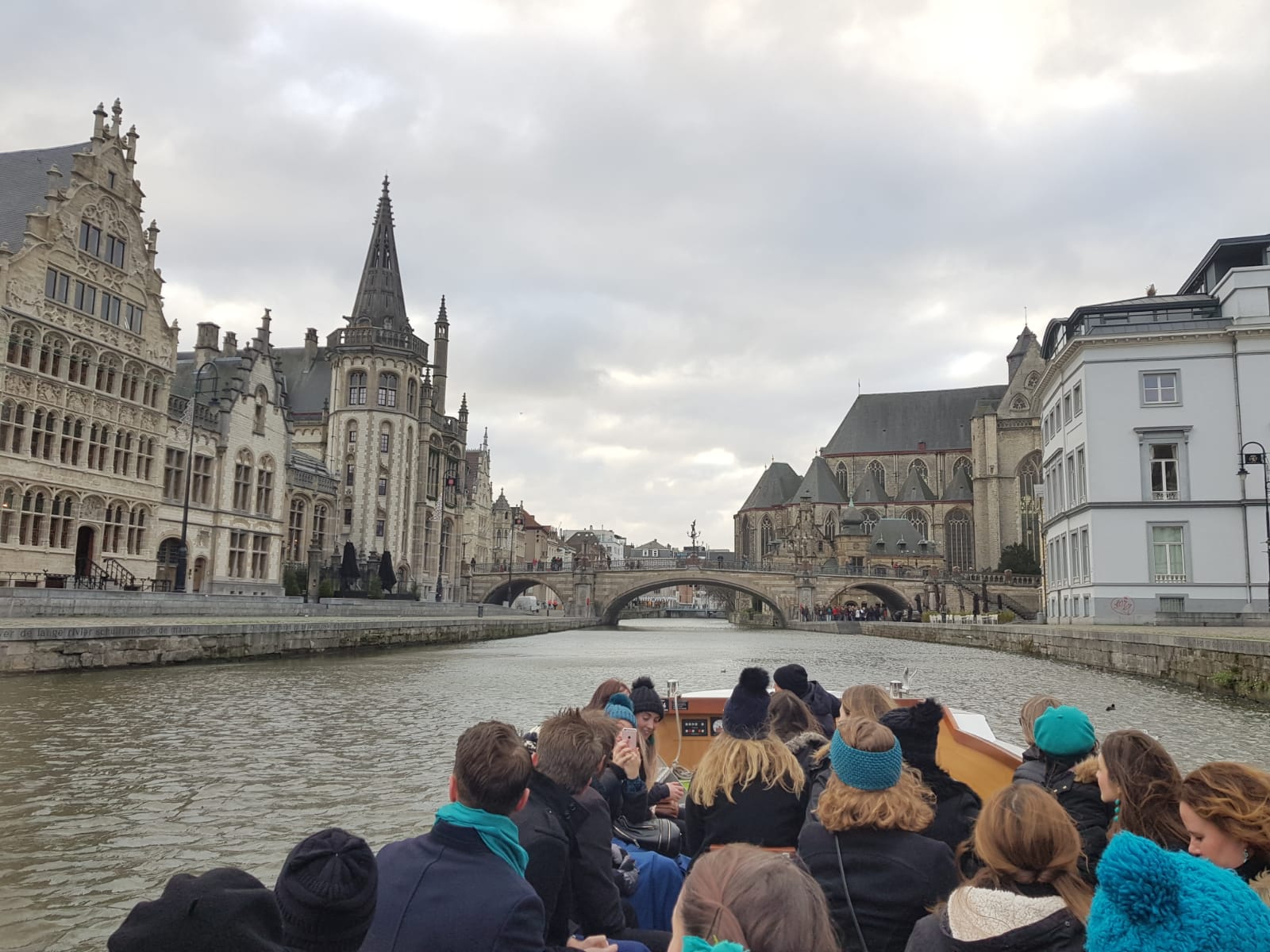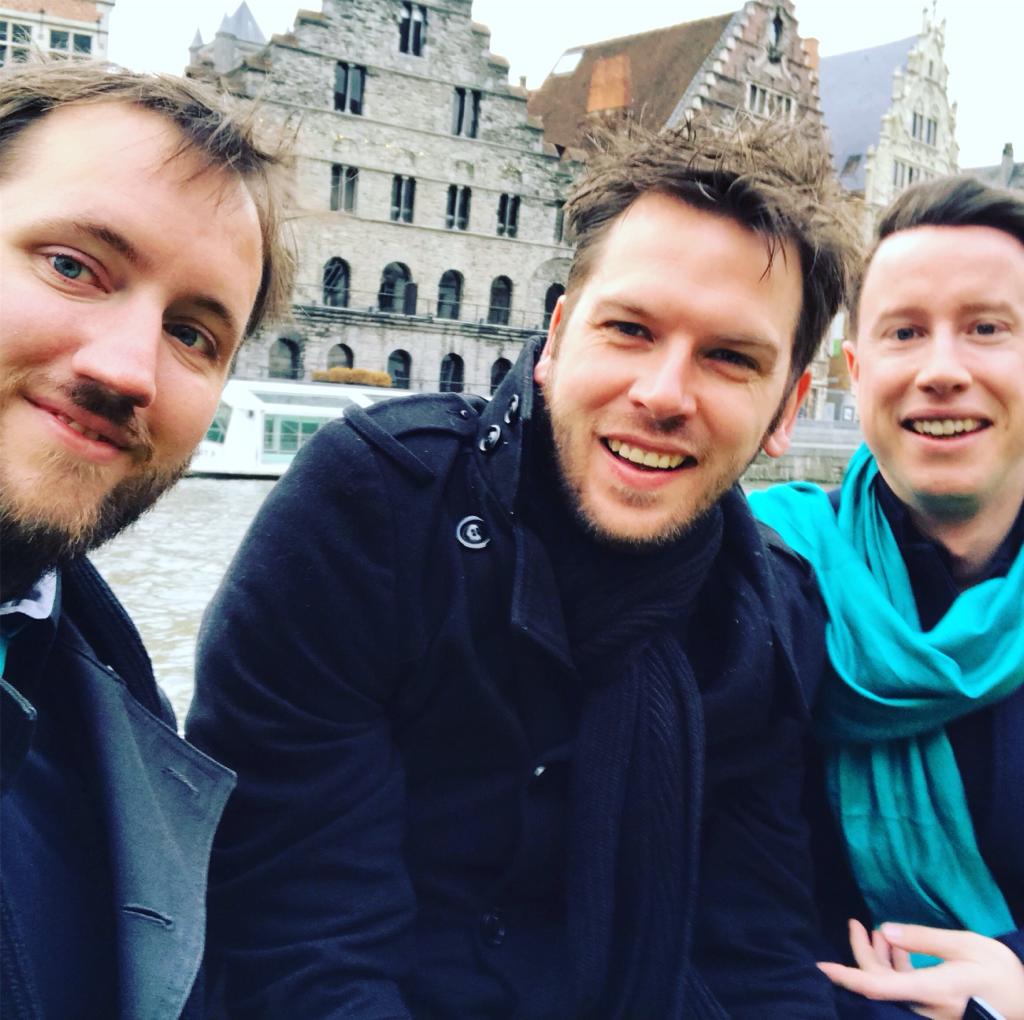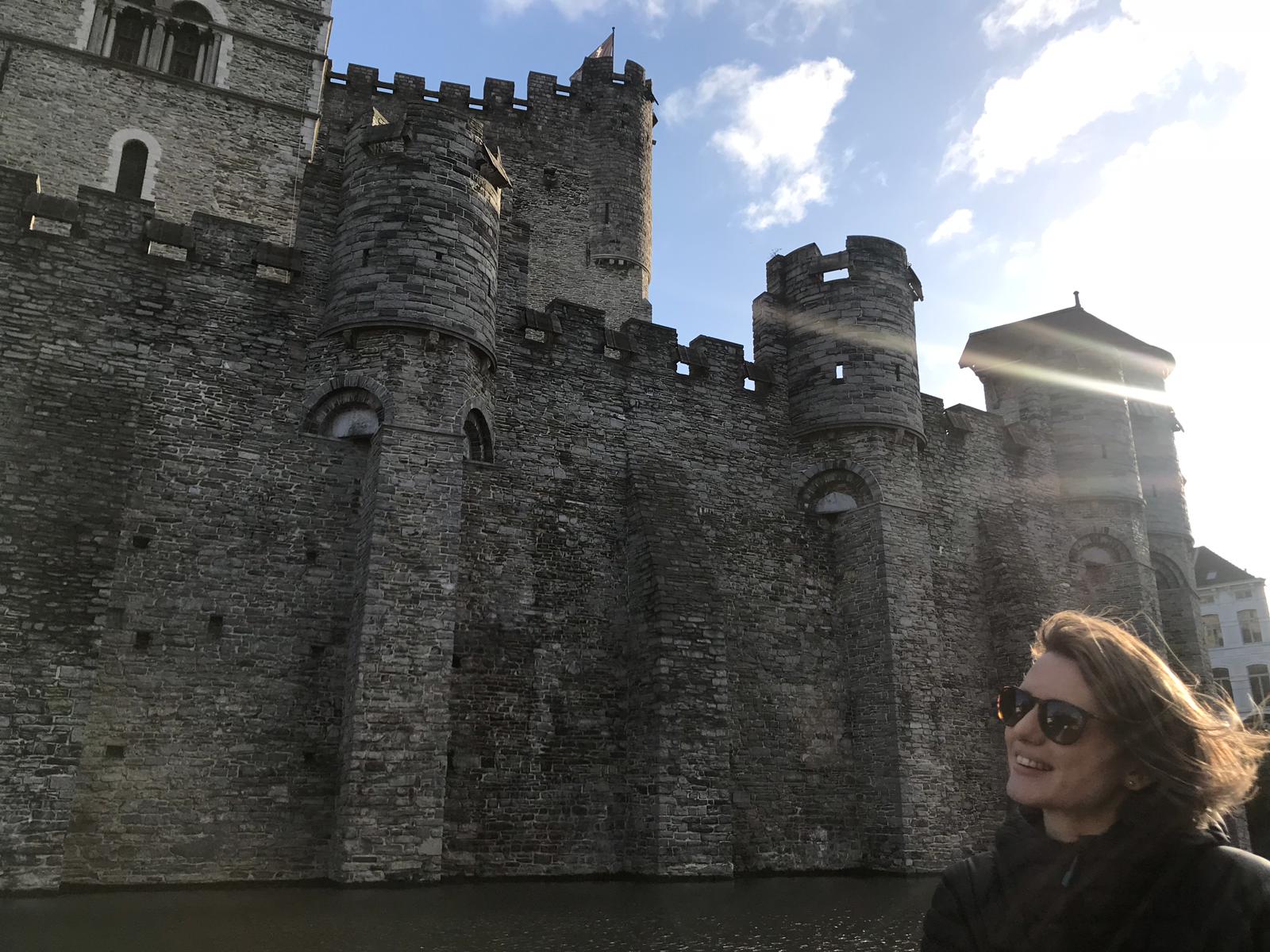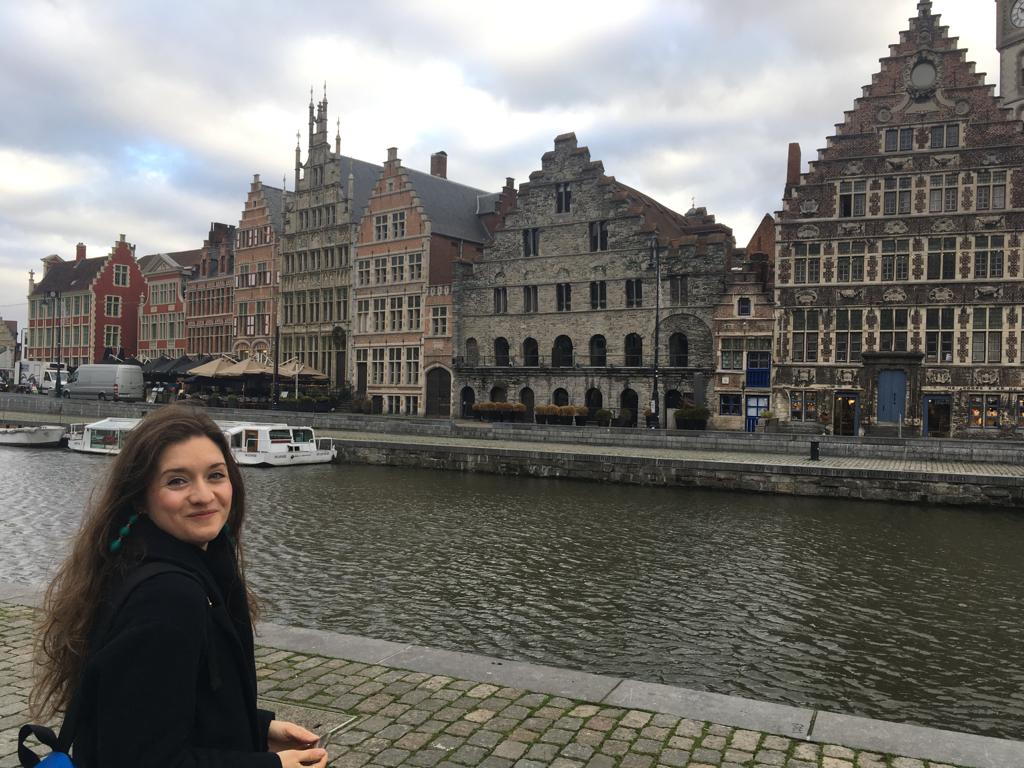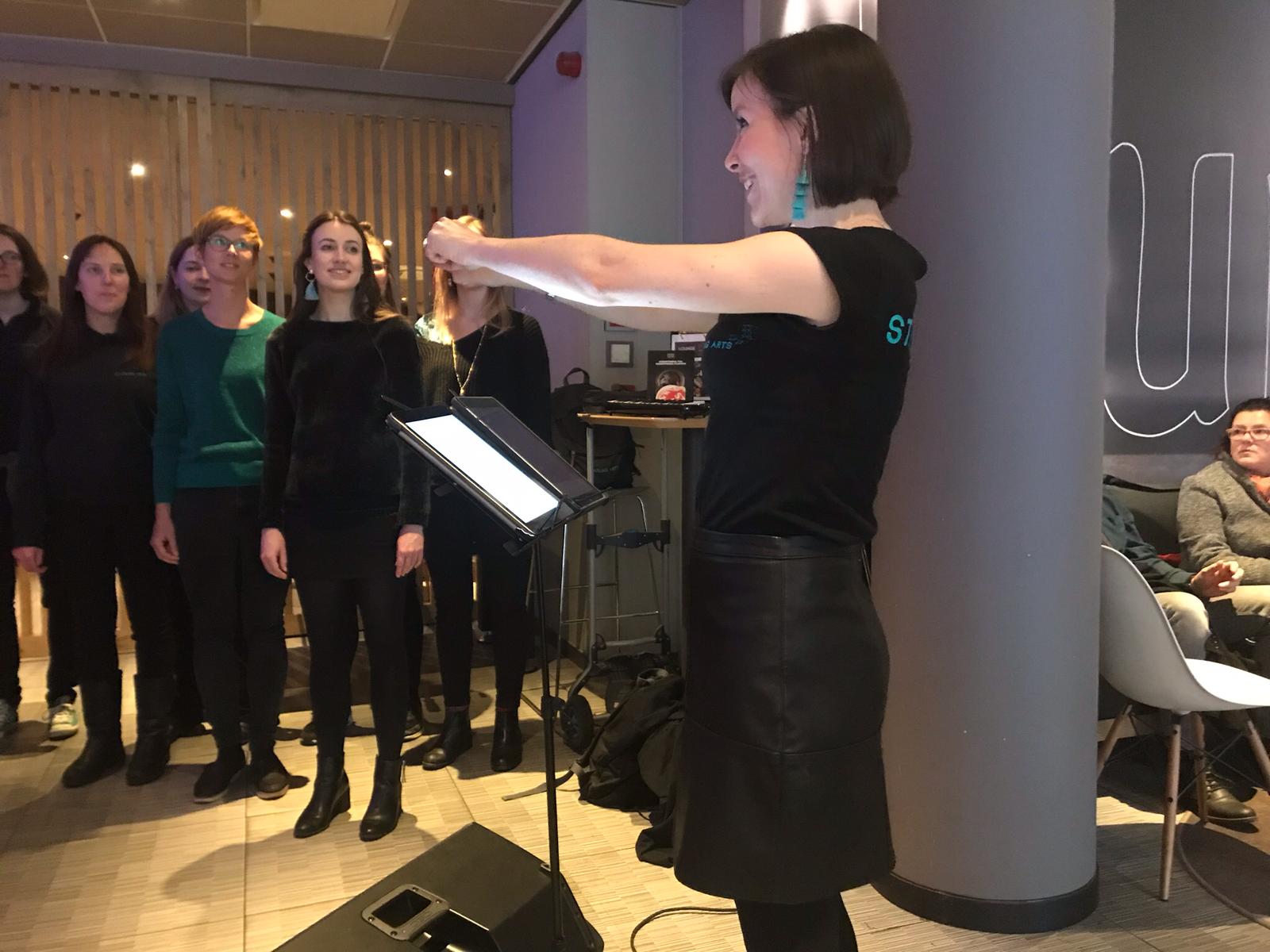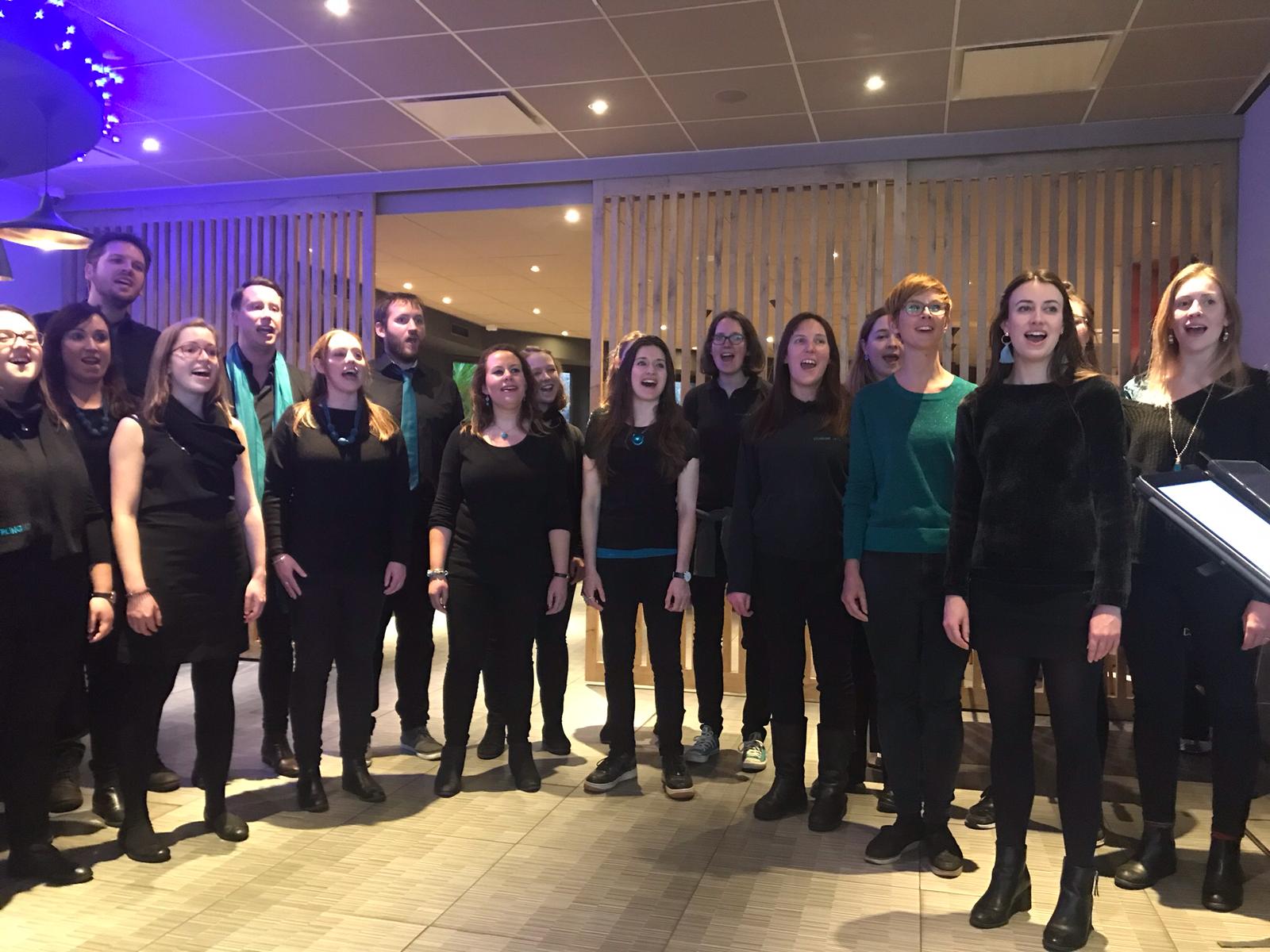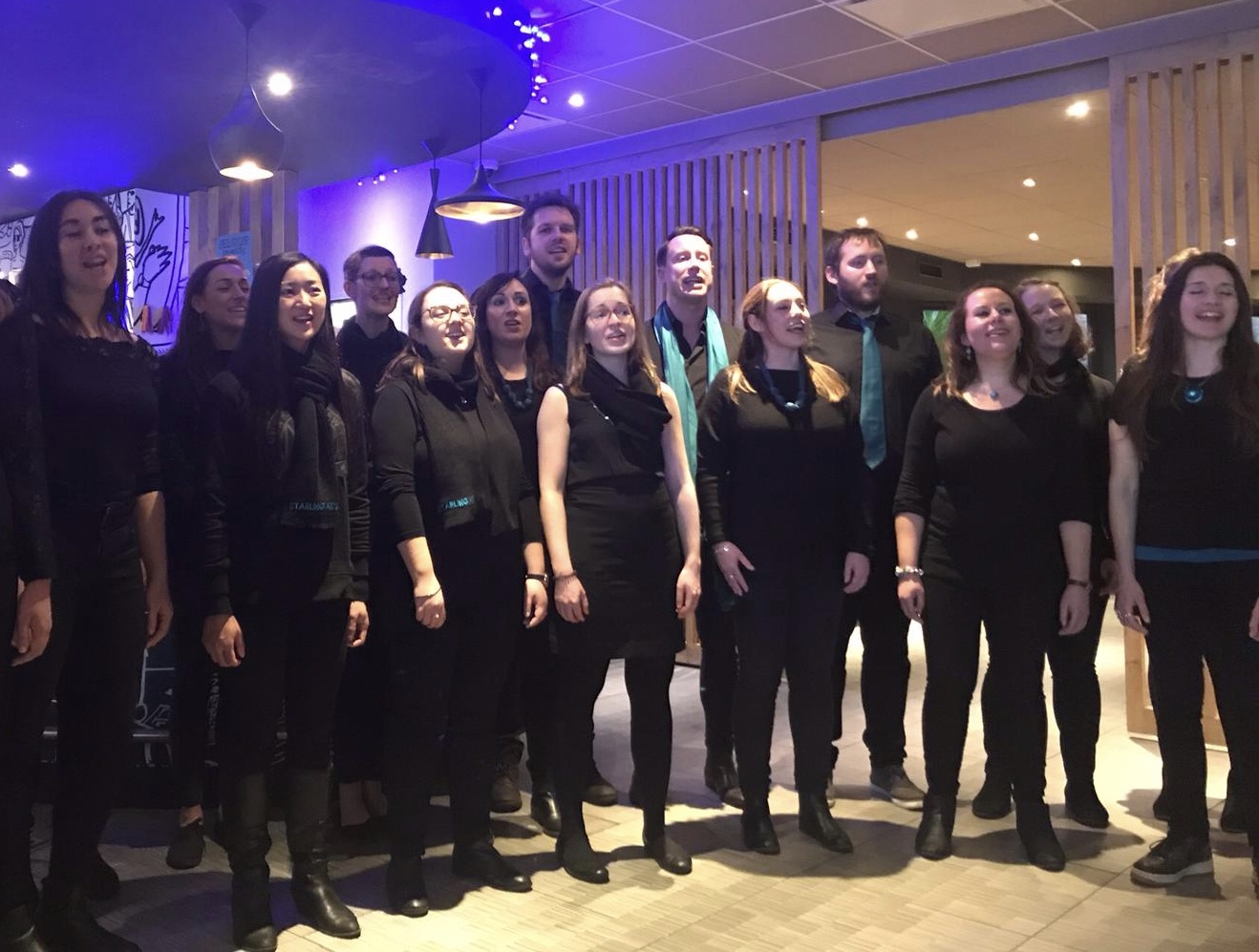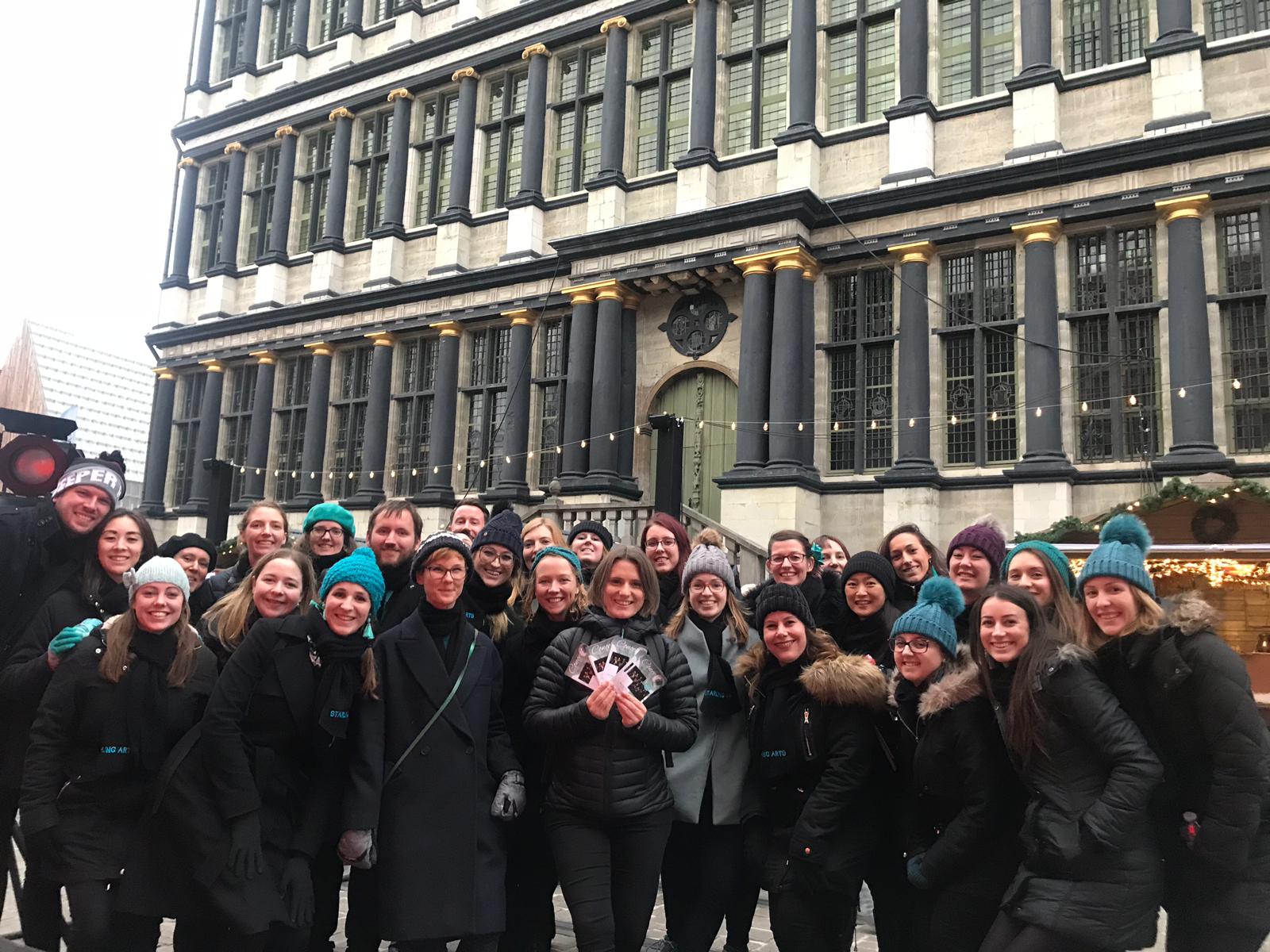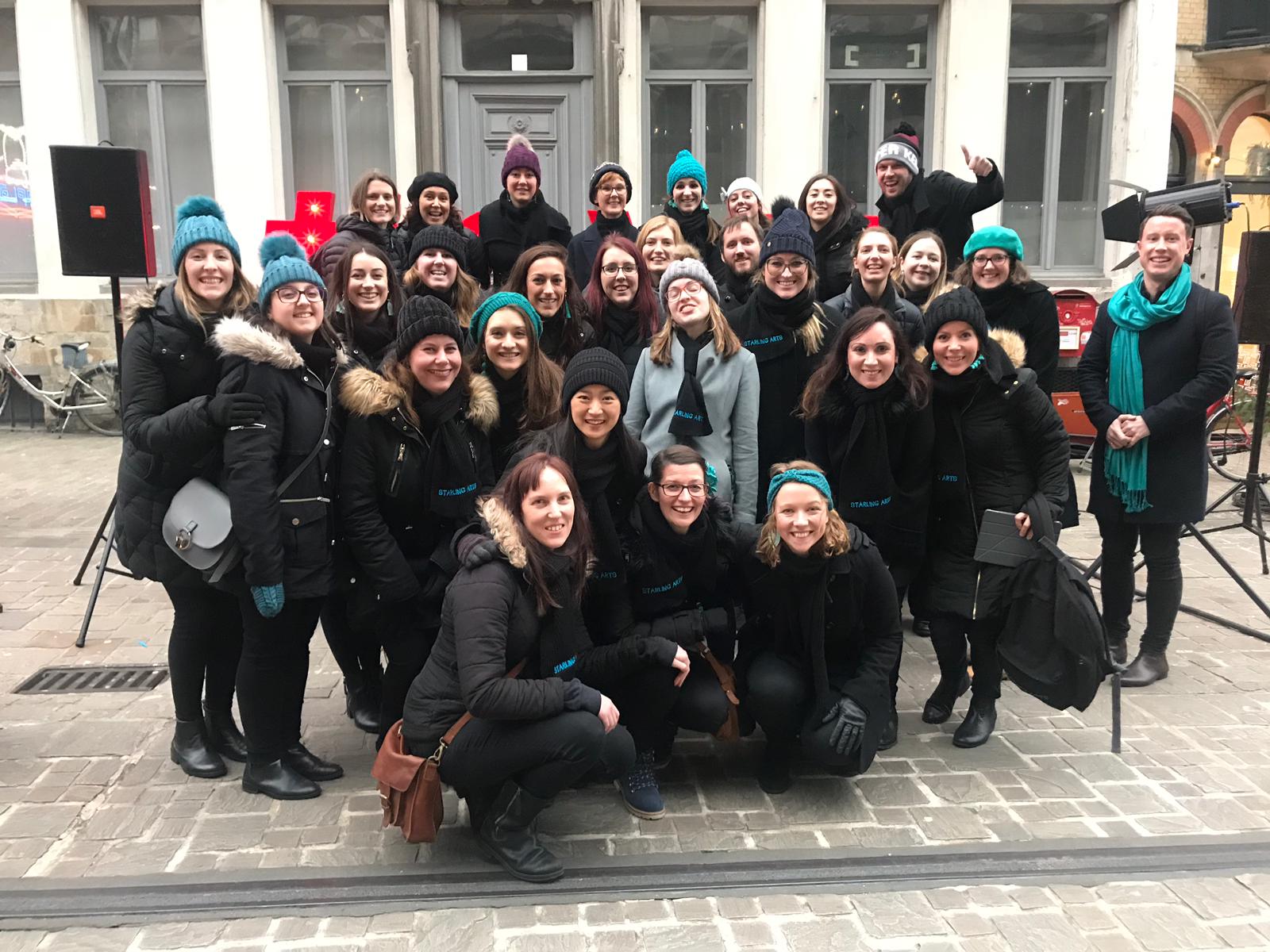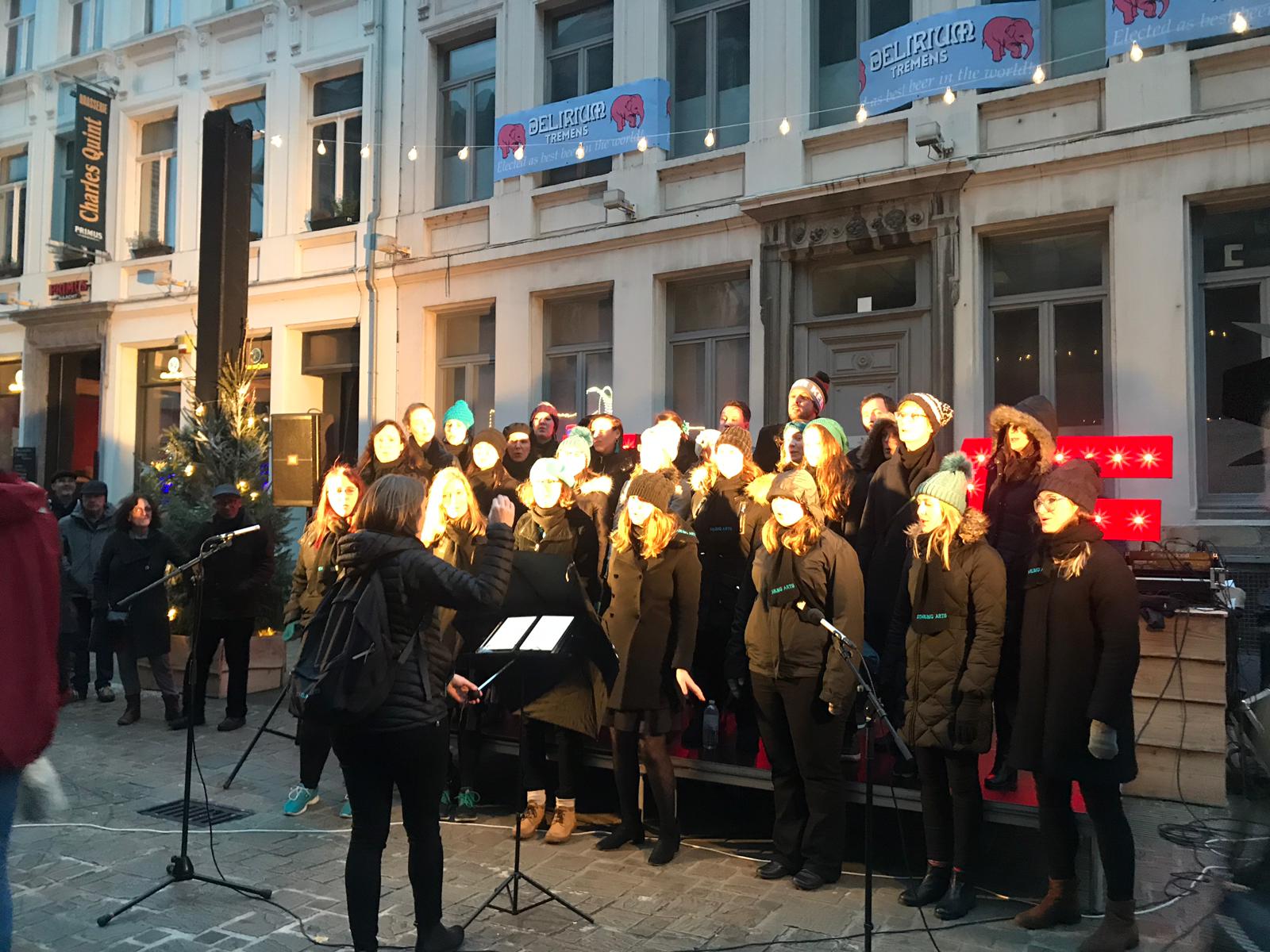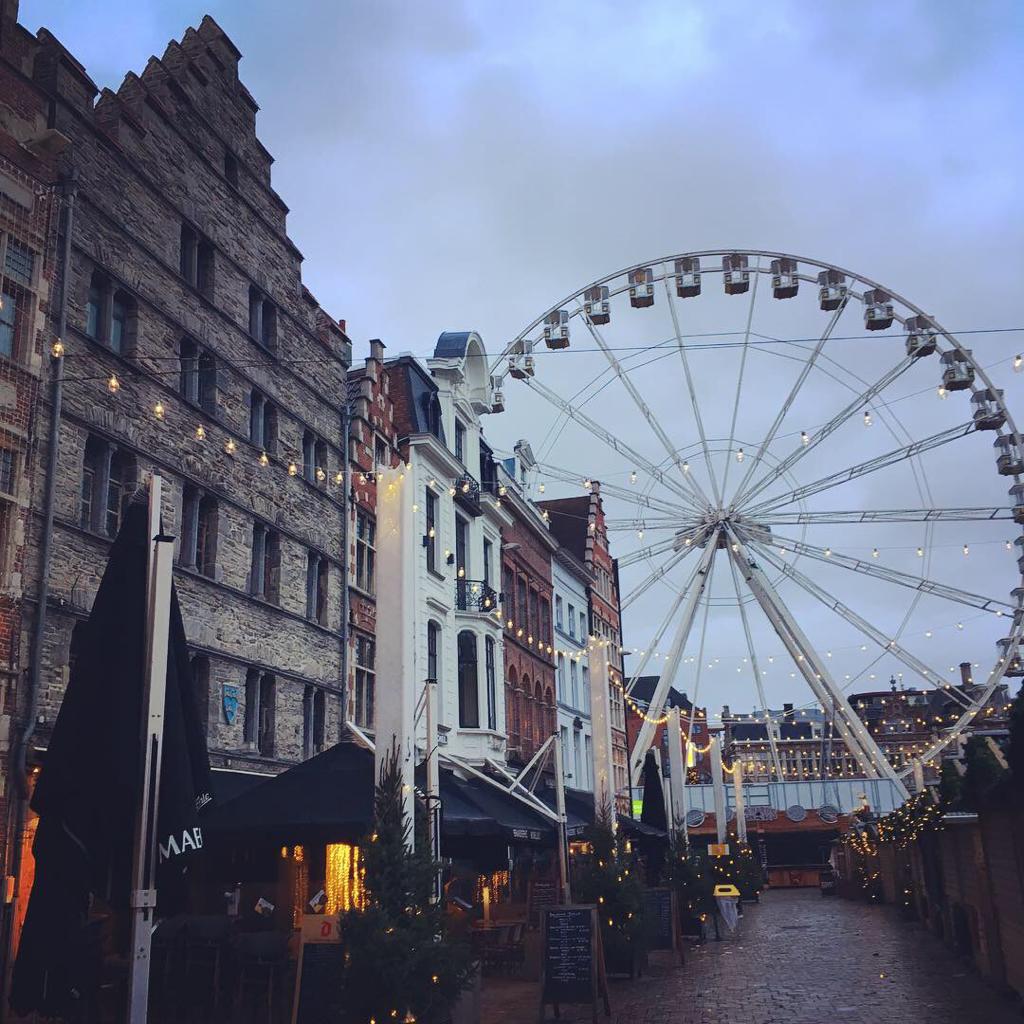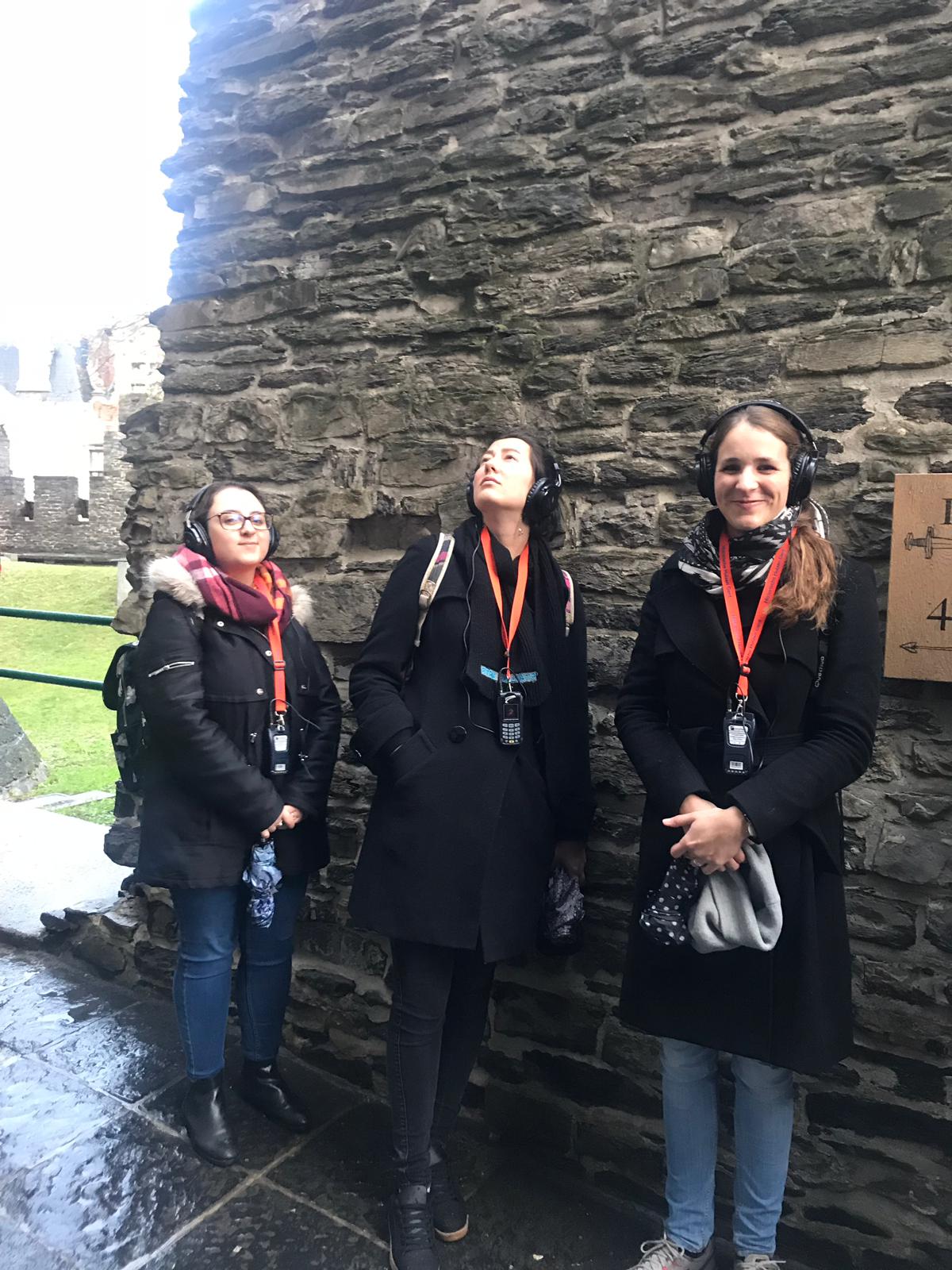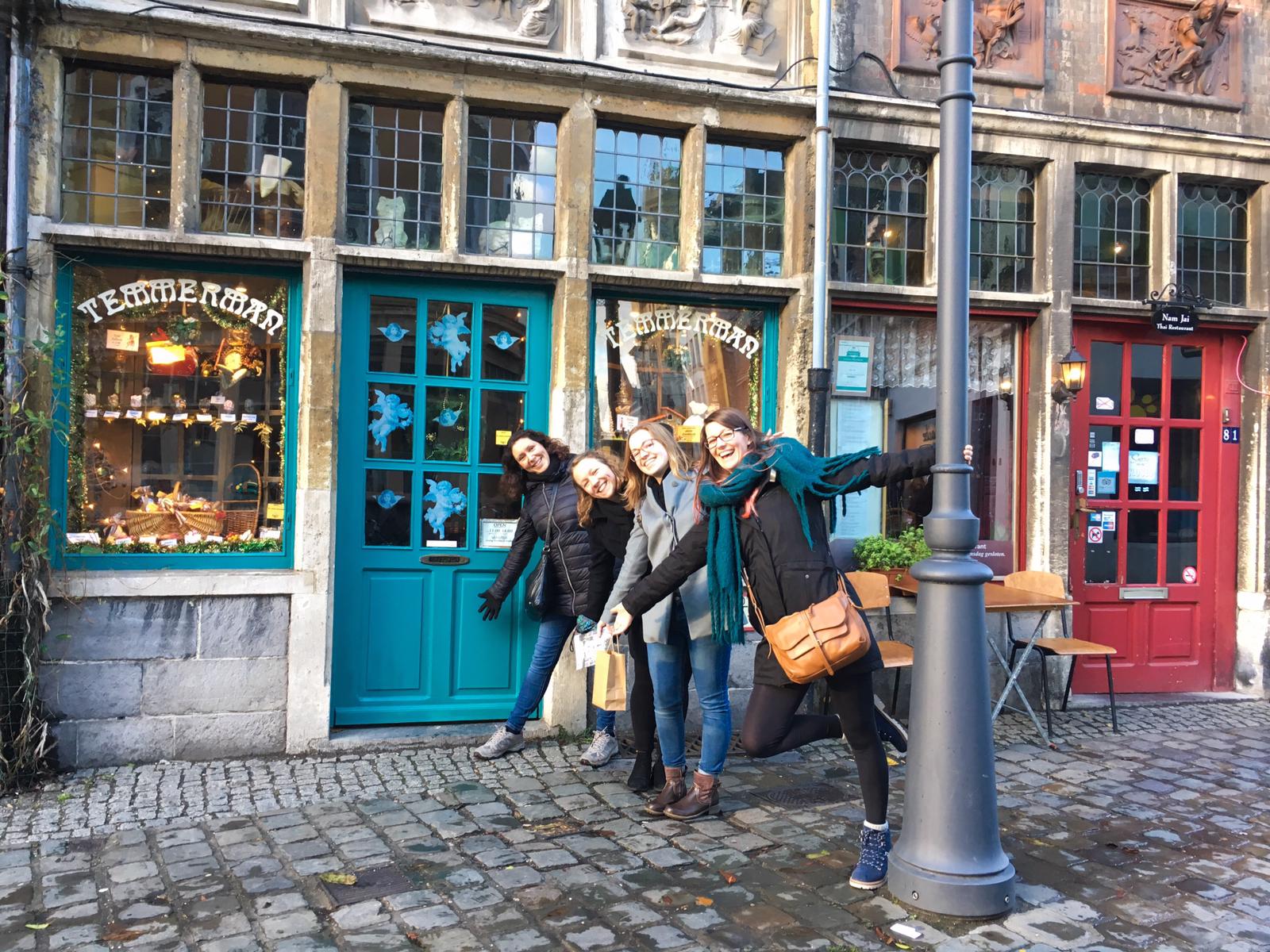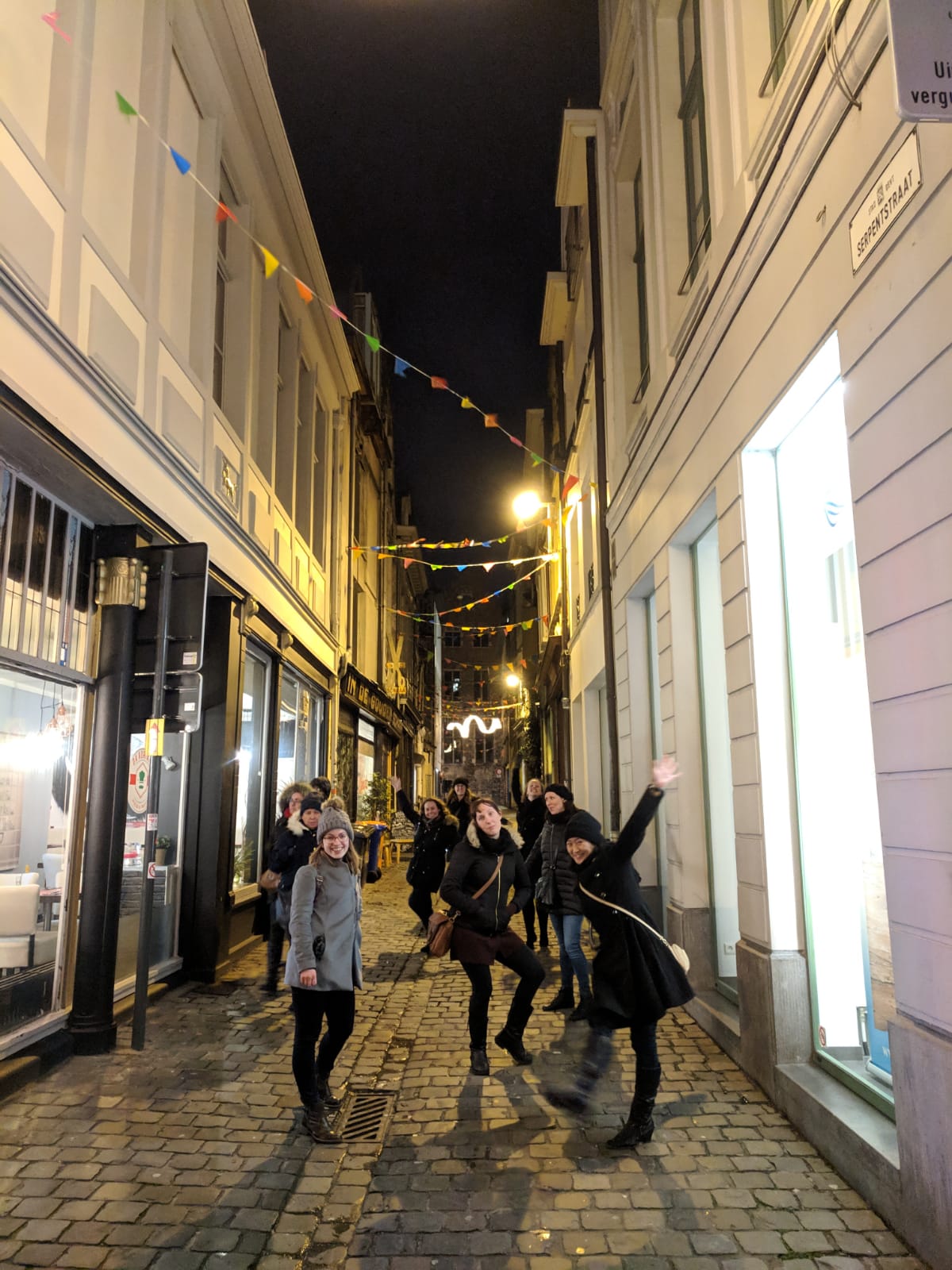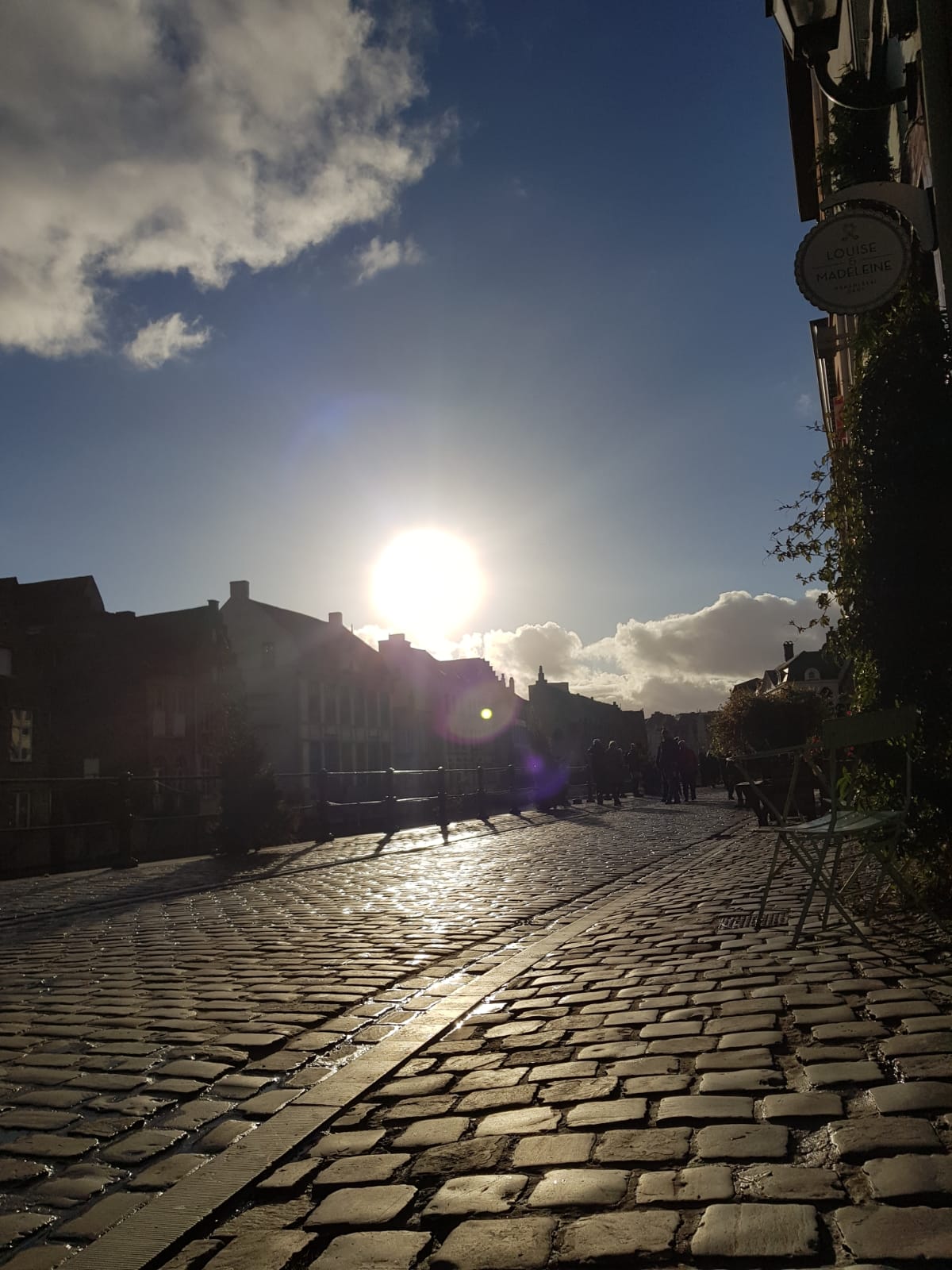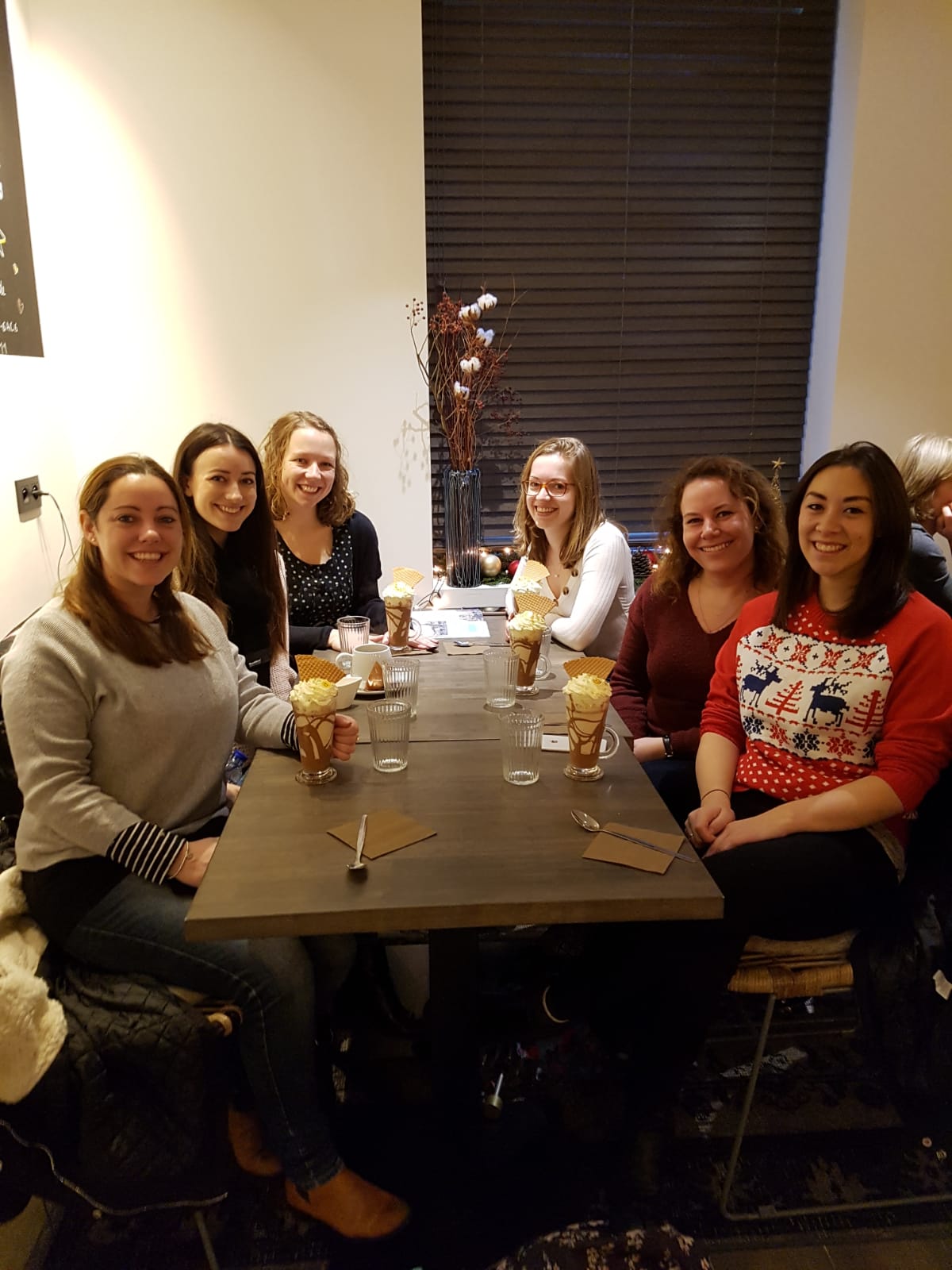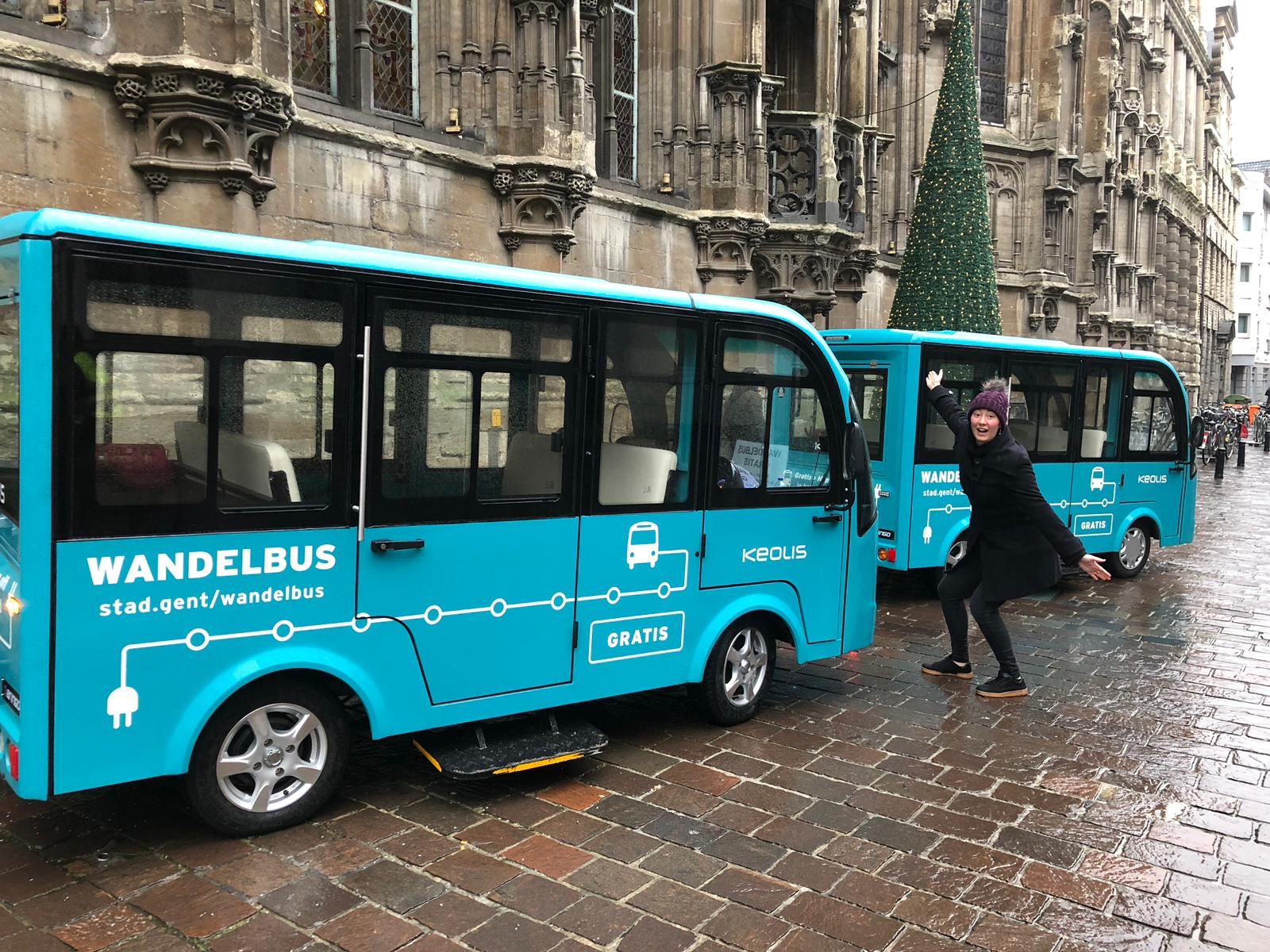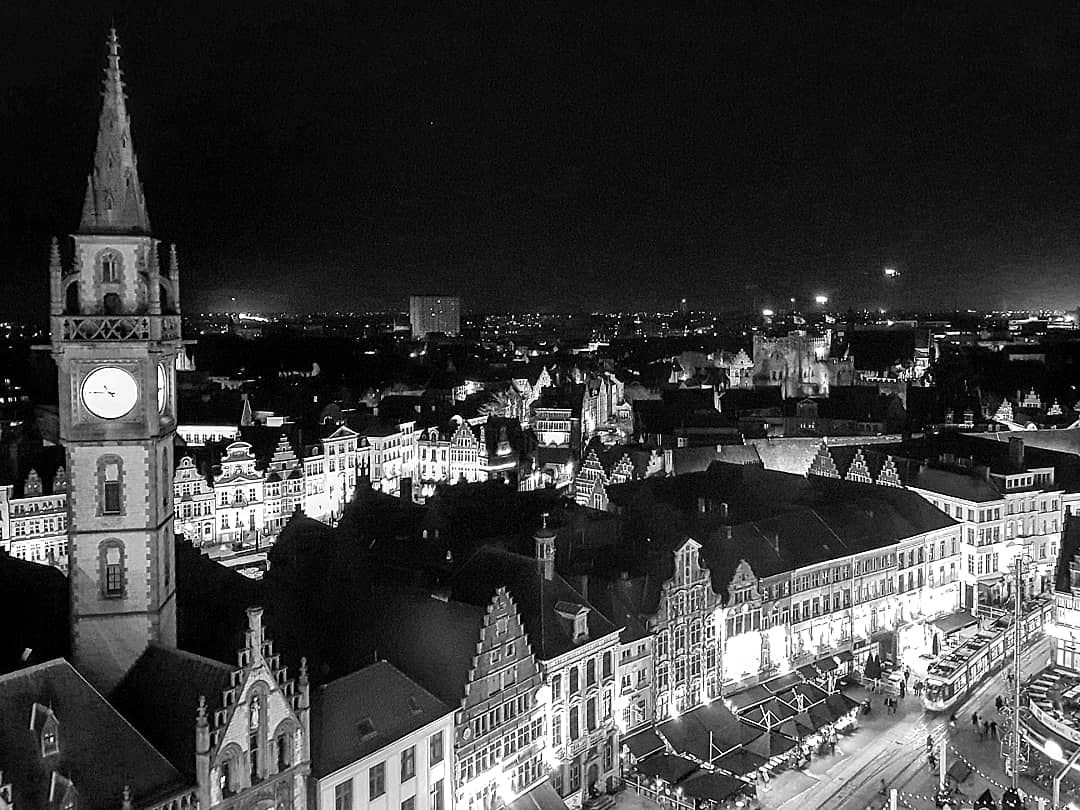 We left London for Brussels in the early morning of Friday 7th December. Never missing an opportunity to sing, we seized a piano at St Pancras Station to serenade early commuters and tourists before boarding the Eurostar. The journey was smooth, our spirits high, and as we made our connection to Ghent we began to realise just how beautiful this part of Belgium is.
Ghent is a small and totally unspoiled city. From its medieval architecture to the industrial Graslei that trim the Leie River, the university town is home to magnificent churches, cultural hotspots, fantastic shops and sublime chocolate.
Staying right in the heart of the city, a group of us set off on a chocolate tour with Nick from Charlie Tours. The winter rain didn't dampen our spirits as we went on a jam-packed adventure, Nick's expert guidance helping us to get our bearings, learn about Ghent's rich history, and sample some of the finest chocolate from its many shops and stalls.
Sheltering in a cosy underground tavern, the whole group reassembled on Friday evening to share what they'd already seen before setting off for a night of karaoke.
The sun came out on Saturday morning and the city shone in the light. Our merry band wandered the cobbled streets down to the river ready for a view of the city from the water. We spent a magical hour motoring up and down the waterways, stopping occasionally to sing in the fabulous acoustics of the river's many bridges.
In the afternoon we were hosting a warmup (in every sense of the word) gig at our hotel bar. Not content with the already enthusiastic audience taking their seats to watch, we assembled outside the hotel doors and sang a few verses of Silent Night. Shoppers from the neighbouring Winter Market crowded round and we lured some of them into the hotel and out of the cold for half an hour's entertainment.
Next up was our main performance, a gig on the stage of the iconic Winter Market. Seeing that the forecast was due to turn for the worse right as we were due on stage, we made arrangements to move our performance an hour earlier. The heaven's opened as we began to sing but, despite the rain, it was one of our tour highlights! Seeing the beaming faces of passers by standing under stormy skies with us, we all laughed as we sang the opening lines of Make You Feel My Love, the rain literally blowing in our faces!
We warmed up with a group meal before exploring more of the city at night, the festive lights making the damp cobbles sparkle.
Sunday morning saw a large group of us visit the superb Gravensteen castle. Settled on the river and dating from 1180, the castle was home to the Counts of Flanders until the mid 14th Century, since which it has been used as a prison, court, a mint and a factory. We opted to take the audio tour and have never been so entertained! It was like something from a Jilly Cooper novel married with the humour of Monty Python, depicting the debauchery of the castle's former residents with innuendo, comedy, and a lot of artistic licence…!
In the castle's dark and abandoned crypt, we seized another opportunity to sing and make the most the magic acoustics.
We spent the rest of the day finishing off any last minute Christmas and chocolate shopping, a few of the group taking in the Design and Folklore Museums, before heading back to Brussels for the Eurostar to London.
Settling in at the Eurostar terminal for a quick bite to eat, we were soon alerted to that fact that our train was delayed with no information as to why. Disgruntled passengers sat on the floor and stood in hot, crowded queues awaiting updates that simply weren't being given. So, we took to Twitter and asked the many people discussing the waiting game whether they fancied a bit of singing to cheer them up!
To anyone sat in the #Eurostar departures lounge at #Brussels station waiting for a delayed @Eurostar train, we are a choir trying to get back to London from a tour. Want a free concert? Like this tweet to let us know!!

— Starling Arts (@starlingarts) December 9, 2018
To our delight, the post had numerous likes, comments and retweets within a matter of minutes! One of our singers heard some passengers talking about 'a choir on twitter' and said, "That's us!" Moments later we had a small group of people asking us to sing. We began a rendition of Winter Wonderland and were descended on by hundreds of people, many of them filming us, all of them smiling and cheered up, the perfect distraction from our by now 4 hour delay!
Responding to a demand for more, we followed up with a performance of Shut Up and Dance. Our Twitter feed was filled with posts from fellow passengers thanking us for cheering up their wait and we felt like celebrities as people came up to thank us. Despite the delay, it was the perfect end to an incredible weekend and, not long after singing, we were relieved to hear that we were now able to board our train and return to London.
Now back home, we're glowing with pride and love for the amazing things singing can do for friendship, happiness and bringing people together. A big thank you to all our singers who came on tour, and to all our choir members for another year of great experiences and singing together!
Our tour was booked through Rayburn Tours.